10 Things to Do in Kansas City, MO
10 THINGS TO DO IN KANSAS CITY, MO
Kansas City offers some of the most amazing sights and activities in Missouri and lucky for you, Prairie Walk Apartments offers you easy access to it all! Spend a day exploring all of the amazing shops and restaurants with your friends. Or uncover hidden treasures in one of the amazing museums like the National World War I Museum and Memorial! There are so many activities and places to visit for every occasion, like a night out or a quiet day spent with yourself!
Below is our complete guide to every exciting adventure that awaits you here in Kansas City, MO! Being so close to the action at Prairie Walk, you'll always have something fun to do while you're in the area.
TOP 5 PLACES TO GO IN KANSAS CITY, MO
SEA LIFE Kansas City is an aquarium with thousands of sea creatures! The aquarium has 11 interactive zones and a 360° water tunnel. The aquarium has bred seahorses which means they don't need to take seahorses from the ocean.
They don't have any giant squids like the one from Twenty Thousand Leagues Under the Seas, but they have pencil sea urchins, sharks, sea turtles, stingray, jellyfish, and more!
2475 Grand BLVD
Kansas City, MO 64108
(816) 471-4386

Worlds of Fun is an amusement park themed on the different countries visited in Around the World in Eighty Days. The rides are divided into themed sections such as Europe, Asia, and America.
The park was opened in 1973, and there have been regular additions to the park. In 2020, they added the world's biggest mat racing slide. If you buy a ticket to Worlds of Fun, you also get admission to the water park Oceans of Fun.
4545 Worlds of Fun Drive
Kansas City, MO 64141
(816) 454-4545

Are you a fan of football or baseball? We are only minutes from Arrowhead Stadium, home of the Kansas City Chiefs, and Kaufman Stadium, home of the Kansas City Royals.
We are in the Patrick Mahomes era now! Mahomes is one of the best quarterbacks in the NFL, and helped the organizations win the Super Bowl in 2020. The organization was started as the Dallas Texans in 1960, and they relocated to Kansas City in 1963.
1 Arrowhead Drive
Kansas City, MO 64129
(816) 920-9400

Tom's Town Distilling is a distillery in Kansas City, MO. The business is named after local politician Tom Pendergast. He controlled Kansas City during the Prohibition and famously ignored the ban against alcohol. He said, "The people are thirsty."
The owner's Steve Revere and David Epstein agree that people are still thirsty. If you want a sip of something boozy, you're in the right place! The distillery produces and sells bourbon, vodka, and other liquors.
1701 Main Street
Kansas City, MO 64108
(816) 541-2400

The National World War I Museum and Memorial is the official museum about World War I. It is located in Kansas City on Memorial Drive. Visitors can look at the museum's large collections of artifacts.
The museum was first opened in 1926. The museum and memorial is run by a non-profit organization to tell the story of the Great War.
2 Memorial Drive
Kansas City, MO 64108
(816) 888-8100

TOP 5 AMAZING PLACES TO EAT IN KANSAS CITY, MO
Kansas City has amazing restaurants! Our wonderful location near Highway 71 and I-435 gives our residents quick access to shopping, dining, entertainment, and Downtown Kansas City. The city is known for their barbecue and special baked beans. Check out five of the best places to eat in the city!

Restaurant, Asian, Chinese
Genghis Khan Mongolian Grill is a Chinese restaurant in Kansas City. It was founded in 1995 and is locally owned. Genghis Khan Mongolian Grill is the oldest Mongolian grill in the city and probably the best. It has some amazing, old-country Chinese cuisine. This is a great place to eat with friends and family.
3906 Bell St
Kansas City, MO 64111
(816)753-3600

Restaurant, American
The original Joe's Kansas City Bar-B-Que opened in a gas station in 1996. The barbecue place has great local favor. Their signature is the Z-Man sandwich. The current owners are Jeff and Joy Stehney. The restaurant was co-founded by Joe Don Davidson who sold his share to the Stehneys in 1997.
3002 W 47th Ave
Kansas City, KS 66103
(913)722-3366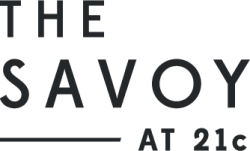 Restaurant, American
The Savoy is a restaurant is located in a historic hotel. Opening in 1903, it started as a dining area for the hotel and now it is the oldest restaurant in Kansas City. Favorites include scallops with meunière sauce and horseradish prime rib. The executive chef is Kansas City native Joe West.
219 W 9th St
Kansas City, MO 64105
(816)443-4260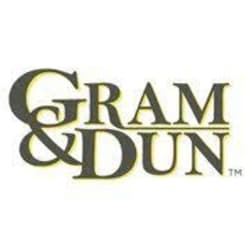 Pub, American
Gram & Dun is a gastro-pub in the Brookside neighborhood of Kansas City. They serve a variety of drinks and American fusion food. Customers can try the jerk pheasant and waffles, burnt end mac'n'cheese, or hangar steak.
600 Ward Pkwy
Kansas City, MO 64112
(816)389-2900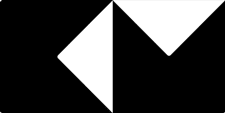 Cafe, Restaurant, American
This special restaurant is at the Kemper Museum of Contemporary Art. Café Sebastienne serves a mix of innovative dishes (wild swordfish and Kobe beef) and comfort food (soup of the day and BLT sandwich). Café Sebastienne also has an extensive wine list. The restaurant's interior is filled with artwork and lively colors.
4420 Warwick Blvd
Kansas City, MO 64111
(816)561-7740

Schools in Traverse City, MI
Traverse City Area Public Schools
231-933-1700
Testimonials
The best part about living here is the staff. They are helpful and willing to go above and beyond to ensure their residents are safe and happy. I love my fireplace in the winter, it's nice to be cozy by the fire with a good book. I am excited about the gym, it saves money and time! I have lived here since 2013, and what I love about the neighborhood is feeling that you're safe. Everyone looks out for each other, and if you're in need, someone is there to give a helping hand!

- Anonymous
This is my third year here. I enjoy the staff who are always willing to help make my home all that I want it to be. I also like the calm, quiet atmosphere that is often hard to find in an apartment complex. I love my spacious layout and the pool. The neighborhood is quiet and more of a small town feel instead of the newer huge developments where every house looks the same. Everything is a few minutes away from me, my work, school, the gym, library, and multiple grocery stores.

- Anonymous
These apartments are a great place to live. They go above and beyond to make sure you and your family are taken care of. The area is clean, and during the winter the snowy streets and sidewalks are always treated. I have lived here for 3 years and I love it. The people that live here are nice; it's quiet and peaceful. If you have the chance to live here you should, I'm sure you won't regret it. During the summer they have BBQs and events to encourage you to meet your neighbors.

- Anonymous